Browsing all articles tagged with top philippines destinations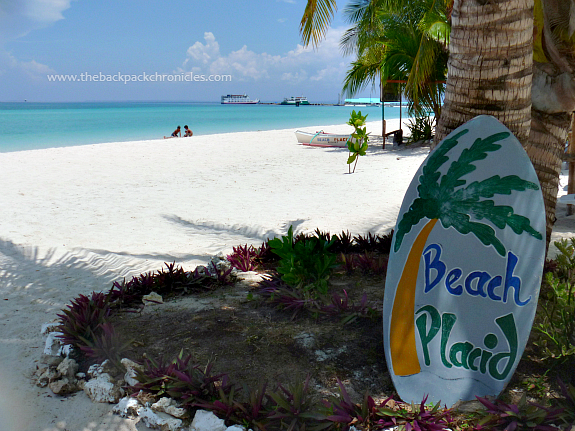 Beach Placid Resort, Sta. Fe, Bantayan Island
Getting to Bantayan Island, Cebu
We arrived  at Mactan International Airport a little over 9:30AM. After picking up my backpack and battling my way amid the sea of  passengers, I moved on to the lobby  where I met the rest of the crew: Lancy, Kat and Louie.  With everyone present, we hailed a cab to take us to the North Bus Terminal. Continue reading "CEBU | First glimpse of Bantayan Island" »
Copyright secured by Digiprove © 2013 Joanna Jane Liwag
Sagada is one of the favorite destinations in the Philippines and for very good reasons. Laid-back atmosphere, cool weather, breathtaking scenery, friendly locals and an interesting culture all intertwine into making this place ideal for relaxation and soul-searching. Blessed with a rich and diverse natural wonders, Sagada also offers a wide array of things to do and places to explore.
Map showing all the interesting spots in Sagada
Below are some of the beautiful places you shouldn't miss while in  Sagada. Continue reading "Must visit places in Sagada" »
Copyright secured by Digiprove © 2013 Joanna Jane Liwag
"We are all in the gutter, but some of us are looking at the stars."
― Oscar Wilde, Lady Windermere's Fan
Despite the scarcity of moolah I experienced throughout the year, I somehow managed to scraped off some travel funds and get my butt across 13+ destinations, both locally and abroad.
So before a new calendar goes up the wall – unless the world comes to a stand still today thanks to the prediction of the Mayans – I would like to take this chance to reminisce and look back to those crazy times I had on the road.
Anawangin / Nagsasa / Capones, Zambales
January  2012 
PTB Bagets at Anawangin Cove, Zambales. Photo credit to Ian of Brownmantrips.com
This spontaneous trip to Zambales paved the way for all my wandering adventures in 2012. Out of nowhere, I ended up joining the birthday trip of a co-blogger named Ivan where I also met other adventurous souls like Elal, Chino, Byron, Ian, Cai and JL.
Together, we traversed Mount Pundaquit in the middle of the scorching heat of the afternoon sun (believe me when I say I almost died on that trek!), scared ourselves senseless during a kwentuhan-slash-takutan session in Nagsasa Cove, marveled at the night sky veiled with thousands of twinkling stars and bathe in the rough waters of Capones to reach the rustic Faro Punta de Capones. Needless to say, it was an unforgettable trip made even more remarkable by new-found friends. Continue reading "2012: A year of Perpetual Summer" »
Copyright secured by Digiprove © 2012 Joanna Jane Liwag