Browsing all articles in The Backpack Chronicles
Tunisia is quickly becoming a favorite holiday spot for UK holidaymakers. Making this magnificent destination more accessible to tourists, a huge selection of cheap holidays to Tunisia can always be found on discounted holiday websites.
If you fancy trying Tunisia for your 2013 summer getaway, the best holiday deals for next year are now online. Booking in advance gives you the widest choice of holiday options, as well as making you eligible for any early bird and web exclusive discounts.
Everything starts with a dream. Like sparks to a fire, our dreams serves as catalyst to our souls and driving force to our spirits. It serves as inspirations, lighting our way amidst our mundane everyday living, giving us something to fight and hope for…
Like every wishing soul on the planet, I too have my own ginormous list of exotic places where I fantasize to set foot on someday. So if your going to ask me where in the world is my ultimate dream destination, I would not give you a single answer but many. It may seem overly ambitious to some but as they say, "If you must dream, dream big".  So yes, I would stick to my dreams and do whatever I can to make them happen.
Here are some of the places I want to explore someday: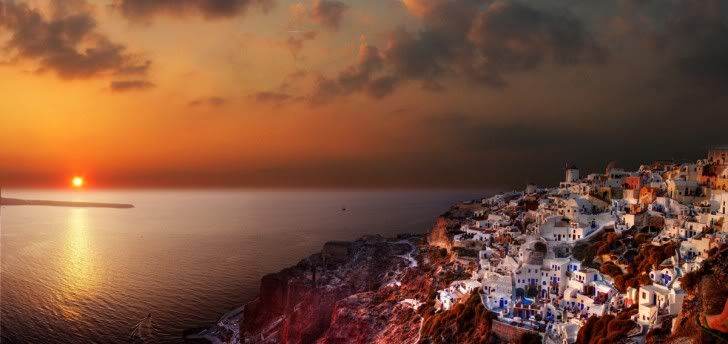 Photo credit to Gaston Batistini
1.) Santorini, Greece
My wish to spend a few days on these quaint Grecian island was majorly inspired by the movie "The Sisterhood of the Traveling Pants". I have always been a Greek mythology fanatic since I was young so when I saw it featured on that chick-flick movie, I remembered everything I love about the Greek culture. The breathtaking photos I dug up from the web  further fueled my desire to get there even more. Continue reading "My top 3 dream destinations" »
Copyright secured by Digiprove © 2012 Joanna Jane Liwag
"Unless someone like you cares a whole awful lot, nothing is going to get better.
It's not. "    - Dr. Seuss, The Lorax
Thanks to the Free Movie passes sponsored by the Climate Change Commission of the Philippines, I was finally able to watch The LORAX on the big screen, better yet on IMAX 3D!
From the creators of the movie "Despicable Me" and the brilliant authorship of Dr. Seuss comes the spectacular 3D-CGI adaptation of the favorite children's classic, The Lorax.
Set on a futuristic society where plastic dominates everything and even the mere air bought, the colorful animated story follows the adventure of Ted, a 12-year old boy, as he search for the one thing that will earn him the love and affection of his dream girl. His clues will inevitably lead him to discover the grim condition of the environment outside the city he lives in and his quest would bring him to the doorstep of Once-ler. After gaining Once-ler's trust, he will chance upon the story of The Lorax, the cute, fluffy, adorable creature who doubles as the guardian of the forest and speaker for the trees.
True to the virtues of the book, the movie doesn't only feature spectacular visual entertainment but more importantly it highlights the significance of taking care of the environment before it's too late. It teaches its audience, both the young and young-at-hearts, about  caring for our surroundings, its relevance and the grim consequences that blackens our future should we fail. Continue reading "Dr. Seuss' The Lorax vs. Climate Change" »
Copyright secured by Digiprove © 2012 Joanna Jane Liwag