Browsing all articles in Macau
Since Macau is just an hour's jetty boat ride away from Hong Kong, most tourists visiting HK allot a day in their schedule to squeeze in a quick escapade to this country. For those wanting to do the same, here's our 1-day itinerary that will help you in planning your own trip.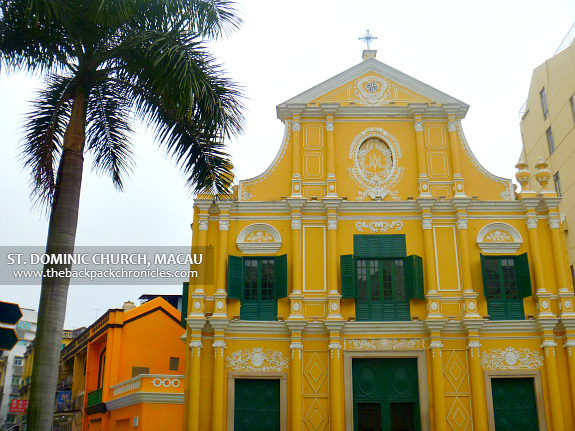 St. Dominic Church, Senado Square, Macau
Bits of Trivia:
Macau, who have been under the influence of the Portuguese for more than 4 1/2 decade and currently under the sovereignty of People's Republic of China,  is a country rich in history with a very diverse culture. Remnants of the Portuguese rule can be spotted all over the place through old churches, government buildings and iconic landmarks exhibiting western designs and architecture. Many of these played significant role in Macau's glorious past and was declared as UNESCO World Heritage Sites. Continue reading "1-Day Macau Itinerary" »
Copyright secured by Digiprove © 2013 Joanna Jane Liwag
"We are all in the gutter, but some of us are looking at the stars."
― Oscar Wilde, Lady Windermere's Fan
Despite the scarcity of moolah I experienced throughout the year, I somehow managed to scraped off some travel funds and get my butt across 13+ destinations, both locally and abroad.
So before a new calendar goes up the wall – unless the world comes to a stand still today thanks to the prediction of the Mayans – I would like to take this chance to reminisce and look back to those crazy times I had on the road.
Anawangin / Nagsasa / Capones, Zambales
January  2012 
PTB Bagets at Anawangin Cove, Zambales. Photo credit to Ian of Brownmantrips.com
This spontaneous trip to Zambales paved the way for all my wandering adventures in 2012. Out of nowhere, I ended up joining the birthday trip of a co-blogger named Ivan where I also met other adventurous souls like Elal, Chino, Byron, Ian, Cai and JL.
Together, we traversed Mount Pundaquit in the middle of the scorching heat of the afternoon sun (believe me when I say I almost died on that trek!), scared ourselves senseless during a kwentuhan-slash-takutan session in Nagsasa Cove, marveled at the night sky veiled with thousands of twinkling stars and bathe in the rough waters of Capones to reach the rustic Faro Punta de Capones. Needless to say, it was an unforgettable trip made even more remarkable by new-found friends. Continue reading "2012: A year of Perpetual Summer" »
Copyright secured by Digiprove © 2012 Joanna Jane Liwag
The pimple encounter
Have you ever been in that situation where everything seems so perfect but when you looked closer, you spot a minute detail which turned the whole thing into a comical one?  Well, we had one of those experiences in Macau.
After watching the Fortune Diamond show at the lobby of the Galaxy Hotel, it was time for us to search for the location of the Banyan Spa. My sister-in-law, Ate Bhing, wanted to check out the interiors and the prices of treatments and services for canvasing purpose and so we had to squeeze a few minutes of our time for that.
The spa trip was uneventful and wasn't impressive enough. It looked like the usual spa with a bigger lobby and a softer sofa. Other than that it was pretty simple. Before we knew it, we went back on our way and stumbled upon two gorgeous-looking Human Dolls.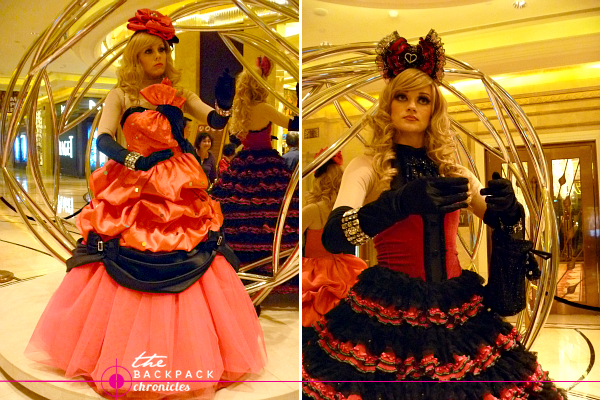 Continue reading "MACAU | The pimple encounter and the Wishing Crystals" »
Copyright secured by Digiprove © 2012 Joanna Jane Liwag