Browsing all articles in Overseas Trip
Image courtesy of Travel House UK
Any nation that has a reputation as being popular with tourists will probably have a great port city, and South Africa is no different. If you book a holiday to Cape Town with Mahlatini.com, you won't be disappointed, as the country's second largest city has so much to offer visitors by way of spectacular views, adventure and fun attractions that couples, families and friends alike can enjoy. Continue reading "Discovering Cape Town, South Africa" »
Copyright secured by Digiprove © 2012 Joanna Jane Liwag
Tunisia is quickly becoming a favorite holiday spot for UK holidaymakers. Making this magnificent destination more accessible to tourists, a huge selection of cheap holidays to Tunisia can always be found on discounted holiday websites.
If you fancy trying Tunisia for your 2013 summer getaway, the best holiday deals for next year are now online. Booking in advance gives you the widest choice of holiday options, as well as making you eligible for any early bird and web exclusive discounts.
Overcrowded Largo de Senado
A faint smell of spicy beef wafted through the air as we dodged our way through the tourist infested area of Largo de Senado. It was a chilly Friday afternoon but even through the cold weather tourists and locals alike still flocked to the streets like there was no tomorrow.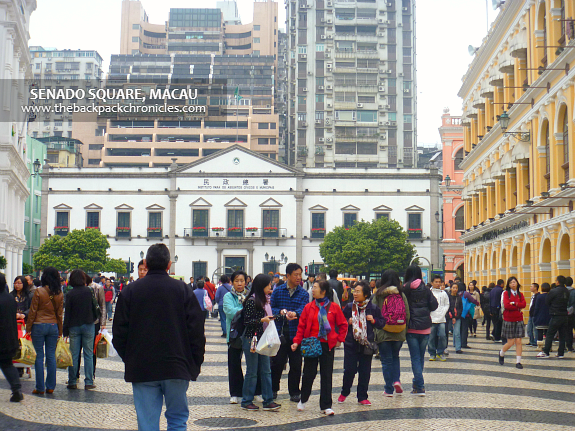 Tourist, tourist and more tourist at Senado Square, Macau
Largo de Senado, otherwise known as Senado Square, is considered as one of the most popular historical sites in Macau. Situated at the heart of  Macau Peninsula, this UNESCO World Heritage Site was the seat of power for the Portuguese as they ruled over the country for more than a hundred years.
Like most countries that had been under colonial rule, the Macanese graciously embraced Portuguese influences while retaining their own unique local customs. The result is a fusion of two beautiful cultures which are evident in the number of scattered iconic buildings and landmarks throughout the square. Continue reading "MACAU | The historic Largo de Senado and the iconic St. Paul Ruins" »
Copyright secured by Digiprove © 2012 Joanna Jane Liwag